Advance in your career and get the pay you deserve
Take IT Classes Near Washington DC
Get Started in IT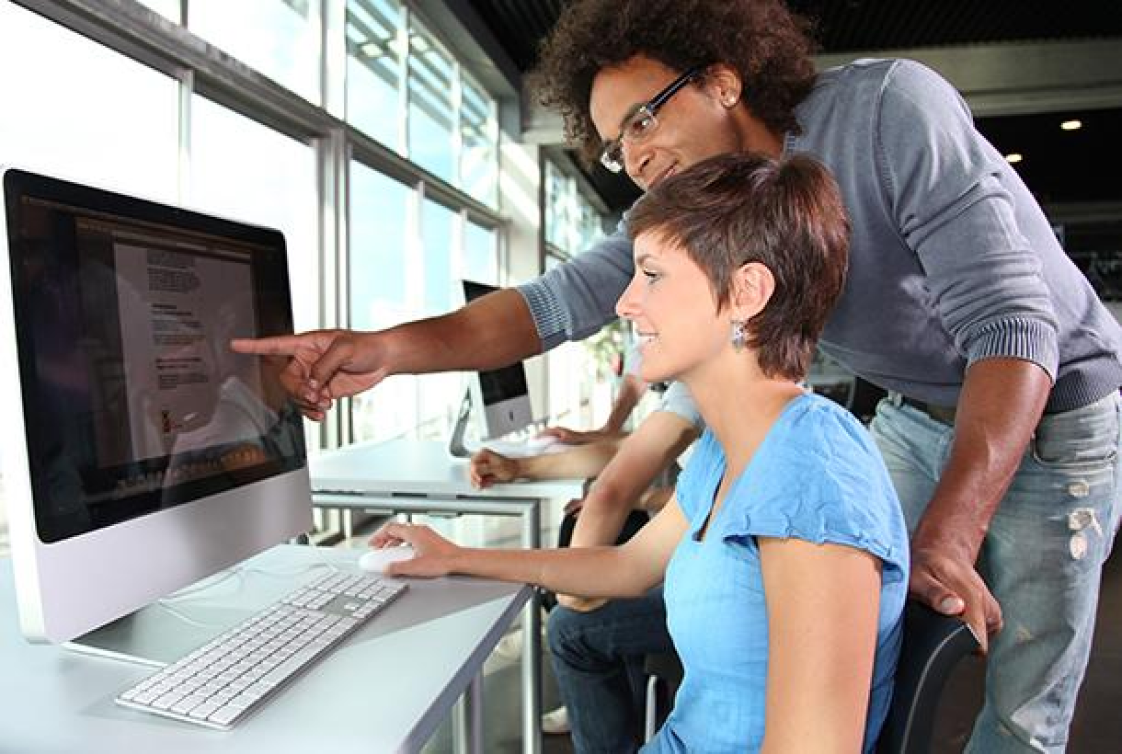 Change your career trajectory
At TrainACE, we know that you want to get promoted and start earning great pay. It would help if you had the right IT certifications. The problem is that you're stuck in your current job without confidence in the skills you need to advance. We know how frustrating it is when your boss overlooks you for promotions. We believe you should have the opportunity to grow in your career. Industry experts teach all our IT classes near Washington, DC. They will give you hands-on, real-world experience in the skills you need to advance your career.

Here's how it works: 1. Consult a program manager. 2. They will show what IT classes you need to earn your certifications. 3. You earn your IT certification in a convenient location near Washington DC and advance in your career

So, consult a program manager today. Then you can stop dreading your stagnant job. Instead, you can become confident in your new skills, get promoted, and earn better pay.
Consult a Program Manager

Individuals
Whether you are new to the IT industry or simply looking to expand and improve the skills you already have, TrainACE has the perfect course for you.

Corporate
TrainACE is equipped to provide all private companies, federal agencies and organizations with custom team training packages

Custom
TrainACE offers multiple training solutions to groups, private companies and government agencies every year
Why is Cybersecurity Training Important in Washington DC?
The cybersecurity industry is booming worldwide. In fact, there are currently far more available cybersecurity jobs than there are qualified professionals to fill them. The job outlook for cybersecurity professionals in DC is no different. Just a quick online search for cybersecurity jobs in the nation's capital will net you thousands of open positions – and it's not only government jobs that are available (though there are many of those too). Major corporations in DC like Lockheed Martin, Danaher, General Dynamics, Northrop Grumman, Capital One Financial, Hilton Worldwide, T. Rowe Price, and many others are consistently seeking candidates for cybersecurity and IT roles.
How Much Do IT Certification Classes Cost?
The cost of IT training varies widely depending on specific courses and certifications you're seeking. Finding high-quality, comprehensive training to learn IT skills will help you get the job and career you've dreamed about. Because there are more IT and cybersecurity positions available than there are candidates to fill them, there hasn't ever been a better time to start a career in the industry. The earning potential of IT professionals in DC is typically above national averages, which makes the cost of training more than worth it. To help you get there, TrainACE has a price match guarantee for all IT certification classes and cybersecurity training.
World Class Technology
TrainACE is accredited by a number of IT industry and education agencies. Our programs are comprehensive, current and undergo rigorous annual scrutiny.
How Do You Start Cybersecurity Training?
Every career must start with the fundamental skills that are needed to succeed in the field. To get started in IT, you'll want to look at courses that will help you prepare for IT certification exams. Obtaining certifications is the best way to kickstart a career in IT, and training courses are the way to gain the knowledge you need to become certified. Some of the most common certifications that are a good starting point for cybersecurity professionals include:
Remember, these are the starting points for cybersecurity training. Depending on the career path you choose, there are various other training courses and certifications that you can obtain to enhance your career.
Got Questions?
For more information about your specific needs, call us at (301) 220 2802 or complete the form below: